Ghosts From The Demo Videos

AKA

Short-haired Ghost Girl

AKA

Long-haired Ghost Girl

Location

Tech demo videos for early versions of Calling

Phone

N/A

Number

N/A

Quote

...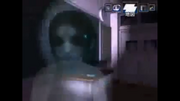 In some early demonstration videos for the game, a couple ghost girls were spotted.
Appearance
Edit
While exploring a spooky, very haunted classroom, a short-haired ghost girl attacks the first-person-protagonist.
While exploring a spooky, very haunted bedroom, a long-haired ghost girl sees, and attacks the first-person-protagonist.
Personality & History
Edit
Because these were demo videos, and rather early ones at that, nothing is known about these ghosts, other than they are hostile, and after the viewer.
Miscellaneous Information
Edit
Grabby ghost hands and creepy dolls are featured in both videos, but only the haunted bedroom one features them actually interacting with the player/viewer.
The short-haired ghost appears to be a prototype of Reiko.
The long-haired ghost bears a striking resemblance to the girl in the photograph on the Haunted Desktop.
The fact that the doll appears in BOTH videos is yet more proof that they were supposed to have a more important role in the story, at least at this stage in development.
Ad blocker interference detected!
Wikia is a free-to-use site that makes money from advertising. We have a modified experience for viewers using ad blockers

Wikia is not accessible if you've made further modifications. Remove the custom ad blocker rule(s) and the page will load as expected.